Kannan Enterprises through its extensive database in INDIA, NEPAL, SRILANKA and BANGLADESH will conduct the following steps on behalf of our client to secure only the top tier level of suitable applicants:
Manpower Supply
Sourcing and Advertising for the position in order to create a data base pool of qualified applicants.

Pre-screening and verification of employment experience.

Initial Interview process conducted by our experienced recruitment engineers related to the field.

Technical exams as well as arranging actual trades tests of the final pool of applicants.

Categorization of applicants by rating and submission of final pool of applicants to client for final interview.

Arrangement of extended medical and drug testing for final applicant pool Extended background checks (by village of origin) of applicants that are selected by the client.

Processing Indian National Government required documents for final selection of applicants on behalf of client.
- Signing of Employment Contracts
- Client company orientation or other briefing select by the client Airfare and ticketing arrangement.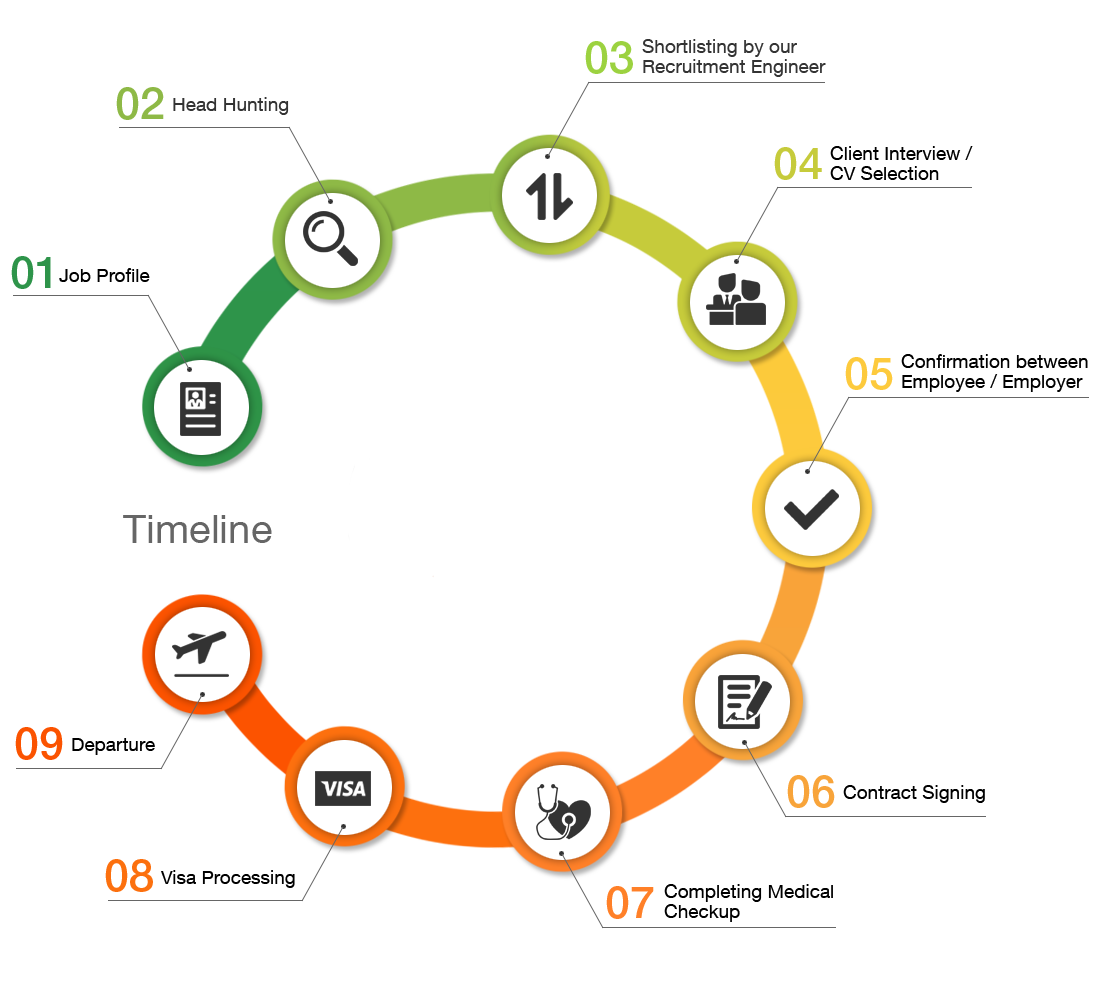 Get more Info